Ryan Richmond is a designer who is originally from Bucyrus, Ohio, working in Columbus, Ohio, who makes Ready to wear clothing, that "has a purpose, and a story." When I first saw his collection being put on the models, I was immediately drawn to it, and walked right over to observe. The shorts, or as Ryan likes to call them, "Hot Pants" are beautiful, and unique, and make the models bodies look amazing. What makes them so unique is not only the look, but the fact they are made from recycled vintage scarves, bought at thrift stores. Ryan says, "I'm a firm believer in reusing/using sustainable materials, but only if they can be transformed into something far removed from their original forms." 

Mr. Richmond works at Abercrombie & Fitch, where he gets experience in the fashion world. "I sew sample garments that help the tech designers correct and/or solve production issues that a factory may be having with a specific style, or test new fits, and also the designers who dream up new silhouettes and need to see a "prototype" quickly, before a factory can sew a sample, and ship it back to the states. It's a pretty great gig, mainly because I can mesh those two very different designer "roles" into one crazy-awesome title." 

What makes him even more unique is not only did he play with barbies when he was younger, and enjoy the clothes for the dolls, but he also makes costumes for drag queens. Having this experience has helped him move on to ready to wear. "It's a great outlet. Making these costumes helps me problem solve to a deeper degree, which makes creating actual ready-wear a lot easier for me."

When asked about his upcoming collection's demographic, and his inspiration, he replied, "I'd say this collection is positioned to target a younger generation of women; definitely someone who is absolutely sure of her character and who isn't afraid to show her confidence and sexuality. I totally am attracted to that ideology: Young, carefree, confident, sexy, but also taking that mentality and applying it to the past, present and future as well. I've drawn inspiration from Deco periods of the 20th century (first in the 20s/30s, then the revival in the 70s) and asked what made fashion "sexy" then, and how those ideals can be interpreted today, and into the future."

People say that fashion is going back to a time when a piece of clothing doesn't only last a season, but can last for years, and still fit with the trends. Richmond agrees with this, and believes in making pieces that will last, in construction, and style. "Today's emerging fashionable generations are starting to harken back to times when being fashionable entailed buying/tailoring pieces to survive evolving wardrobes for upcoming seasons."

He credits Jil Sander, Alexander Wang, Ann Demuelemeester, Thierry Mugler, and Alexander McQueen as some of his inspirations, but admits that he tends to look at styles on a "case by case basis."

He plans on staying in Columbus, Ohio for years to come, and maybe eventually moving to a new place to start again. When asked about his favorite movies, he talked about Mommie Dearest, My Week With Marilyn, and, of course, The Devil Wears Prada.

This designer makes amazing pieces, and I would love to see any woman wearing these, walking down the street.

Do you want to contact Ryan Richmond to ask about his collection? Here's his tumblr: http://lepluspetitprince.tumblr.com/
Welcome to the brand new Femme Priorité! - What's new?
Different sections
We now have 6 different categories! Not all of them have articles yet, but we're looking to expand slowly. So, if you're interested in writing for us, please feel free to look through the available columns and apply for one!
Classifieds!
Yup, this is our version of the newspaper advertisement section! It's a bit complicated, but it's really cool! You can submit stuff that you want us to promote for you, and it will be put on this page. All ads will be reblogged quite often, at least 3 times, over the span of that month's issue All you have to do is follow us, give us feedback/ comments for the blog in general OR a particular section and promo us!
What can you ask to be promoted? (these are just some examples)
Your own blog(s)
Telling people about a botw/botm/some competition you're doing
Promote your other social networking accounts like twitter, polyvore etc.
Looking for/have themes in exchange for something
Any other stuff like birthday shout-outs!
Take note though, that there's a limit of 50 words. If you try to find a way around this like asking us to promote fifty lines of your URL, think again! So whatever you want us to promote, please be within reason, okay? (:
Oh, another thing: We have a limited space of up to 10 advertisements per issue, because we really want these ads to get attention. So, if we have extras, we'll bring them over to the next issue!
Event-of-the-Month
This is another really fun and interesting thing! Each month, we will be promoting a cause to you, or hosting a game! (It will be alternate.) If you have a good cause that you want to tell us about, or a game which you think will be fun, we want to hear from you! Just drop us a message.  If you're suggestions are accepted, we will promote you!
This month's event is the promotion of PETA and to campaign against animal cruelty in general. For more details, check out Tanika's article, and look out for more updates in the coming month!
Femme Priorité membership!
As a member of Femme Priorité, you will gain many, many benefits! There are 3 membership packages: Jade, Blue Sapphire & Red Ruby (yes, I know, really lame right? we didn't want to use 'platinum, gold, silver' because that's waaaaay too cliché…)
Each of them have different benefits based on the requirements. For more info, check out our membership details page!
Food
Who doesn't love a sweet cupcake? The best part about cupcakes is that they are very decorate-able, and there is such a huge variety to choose from! Cupcakes also make good snacks or treats, especially as rewards for children. It's easy to make—even from scratch!
First of all, there are some basic rules that you must know when it comes to cupcakes. If you're planning on making it look really pretty with icing and other sweet decorations such as sprinkles, you might want to go for the classical vanilla cupcakes, because you don't want too much sweetness! So, if you're planning to go for chocolate or other kinds of cupcakes, just use a really simple decoration like powdered sugar!
Very simple traditional chocolate!
55gr melted butter

1dl  sugar

1big egg

1  

½

 

 dl  flour 

1 tsp baking powder

1tbs Cocoa

55gr dark chocolate (or mixed dark and white)

powdered sugar for decoration
Baking time: 20 mins
Preparation time: 5-8 mins
Total: about 30 mins
Makes enough for: 8 people
Directions: 
Set your oven on 190

°C.

Prepare 8 cupcake papers (normal size).

Mix the butter, egg, sugar, baking powder, flour and cacao.

After mixing them well put half of the dense mixture in the cupcake papers.

Break the chocolate into 8 equal pieces and put one in each cup. Do not press them.

Fill in with the rest of the mixture. Bake the cupcakes for 20 minutes.

Decorate with powdered sugar, serve warm. 
Pineapple Upside Down
[photo credit: http://www.sweetntreats.com/]
Ingredients for batter
1 box of yellow cake mix
1 cup sour cream
1/2 cup of pineapple juice (use juice from canned pineapples; see topping ingredients)
1/2 cup vegetable oil
4 large eggs at room temperature
1 teaspoon pure vanilla extract
Ingredients for topping
8 tablespoons unsalted butter, melted
3/4 cup firmly packed light brown sugar
1 can (20 ounces) crushed pineapple, drained (juice to be used for batter)
maraschino cherries (optional)
Directions
 Center baking rack in oven and preheat to 350 Fahrenheit. Grease cupcake tins well with butter or cooking spray
[For cupcake] In a large mixing bowl combine all of the batter ingredients. With an electric mixer on medium speed, mix the ingredients together until there are no lumps in the batter.
Spoon the batter into the cupcake tins so that each tin is about halfway full
[For topping] Mix the melted butter and brown sugar together with a spoon. Sprinkle about a teaspoon of the mixture on top of the cupcake batter in the tins.
Add a layer of about a tablespoon of pineapple. (Optional: Put one cherry on top, pressing it into the pineapple layer so it's level)
Bake the cupcakes about 18-20 minutes or until a toothpick inserted into the center of a cupcake comes out clean. Remove from oven and place on a wire rack to cool for about 5 minutes
Carefully run a dinner knife around the edges of the cupcakes and invert the cupcake pan onto the wire rack. Let the cupcakes cool for about 20 minutes.
Eat! :D
recipe credit: Cupcake Diaries- Katie and the cupcake cure (by Coco Simon)
[photo credit: http://www.justbakedshop.com/]
Runway: Christian Dior Couture Fall 2012
When the announcement that Raf Simons was to leave Jil Sander and head to Dior, many thought if it was a likely fit? Galliano's Dior was often splashy and over the top, sometimes in the vein of a Ringling Bros. and Barnum & Bailey circus. No doubt, his take on Dior would be a vast step from where Galliano and even Bill Gayten, who head the house for two seasons post Galliano-Gate, left off.
Yet, for Christian Dior's fall 2013 haute couture runway show held yesterday morning, July 2nd, the designer had a packed crowd full of celebs from Sharon Stone to Hunger Games Jennifer Lawrence and fashion heavyweights from Anna Wintour to Riccardo Tisci from Givenchy, all waiting to see where he next take the house.
No surprise that Simons first call to duty was to erase Galliano's garish board, and go for a minimalistic aesthetic, but we were delighted to see that he took it back to where the house first began. His collection was a throwback to the early days of Christian Dior. There were the house signatures such as a cinched waist, but he also brought back the Bar jacket (a blazer Christian Dior created in 1947 with a cinched waist with a large peplum) and yet reimagined the look for today pairing it with a cigarette trouser. Another gem was a minimal sheer black top paired with a full ball skirt that was consumed with blue floral and intricate beading. The look was a clash between the best of Raf Simons during his Jil Sander tenure and classic Dior; a hint of minimalism coupled with just enough drama.
Model Biography: Elena Vladimirovna Roslyakova (Vlada Roslyakova | Влада Рослякова)
Name: Elena Vladimirovna Roslyakova
DOB: 8 July 1987 (age 25)
POB: Omsk, Russian SFSR, Soviet Union
When she began modelling, Roslyakova changed her name from Elena to Vlada in order to distinguish herself from a model named Elena Rosenkova. Roslyakova began modeling in Russia, then moved to Tokyo. When she arrived in New York City, she began modeling for well-known designers.
Ad campaigns
She has been featured in advertising campaigns for Nina Ricci, Moschino, Hermès, MaxMara, Christian Lacroix, Dolce & Gabbana, Jill Stuart Beauty, DKNY, Daks Japan, Karl Lagerfeld and Lacoste. She has also appeared in lookbooks of Prada, Gucci, Versace, Lanvin.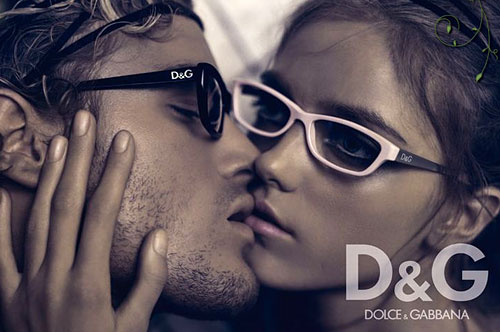 Magazines
She has appeared in various fashion magazines, including Vogue, Numéro, W, V, Dazed & Confused, Harper's Bazaar, Marie Claire, Elle, L'Officiel, AnOther Magazine, Pop Magazine and i-D.
She has also appeared on many magazine covers, such as Vogue, Harper's Bazaar, Elle and so on. Vogue Paris declared her one of the top 30 models of the 2000s.[7]
In 2011, she became the face of Swarovski.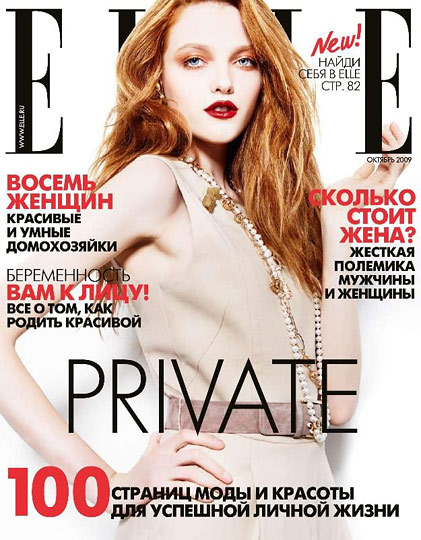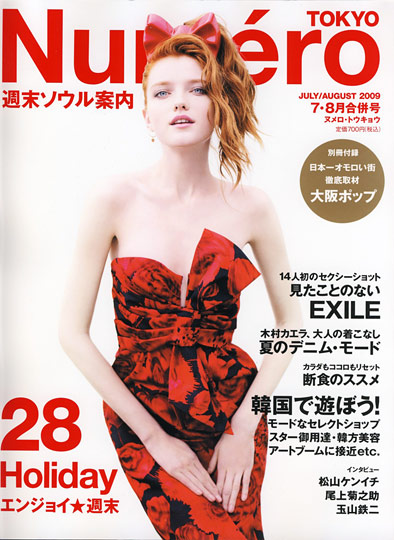 Runway
During her second season on the runways (Fall Winter 2005) Vlada walked in 74 shows during the ready-to-wear season in all the major fashion capitals. She is known for her distinctive walk and doll-like looks, along with models Jessica Stam, Lisa Cant, Sasha Pivovarova, Heather Marks, and Gemma Ward.
Her runway credits including top fashion designers like Alberta Ferretti, Alexander McQueen, Balenciaga, Blumarine, Bottega Veneta, Burberry Prorsum, Calvin Klein, Céline, Chanel, Chloé, Christian Dior, Comme des Garçons, Dolce & Gabbana, Dsquared², Emanuel Ungaro, Emilio Pucci, Etro, Fendi, Gianfranco Ferrè, Giorgio Armani, Givenchy, Gucci, Hermès, Jean Paul Gaultier, Jil Sander, Kenzo, Lanvin, Loewe, Louis Vuitton, MaxMara, Missoni, Miu Miu, Moschino, Mugler, Nina Ricci, Prada, Roberto Cavalli, Salvatore Ferragamo, Sonia Rykiel, Stella McCartney, Valentino, Versace, Viktor & Rolf, Yohji Yamamoto and Yves Saint Laurent.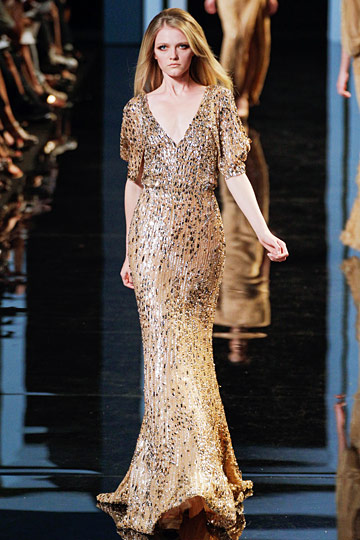 Good Buys: Look Sizzling Hot with Under $100!
Red Flared Dress from net-a-porter $34
Red Skinny Jeans from net-a-porter $22
High Heels from net-a-porter $41 
Male's Fashion: The First 5 Trends to Emerge from Milan Fashion Week
True Blue
The odds continue to rise on the rich, ocean blue that flooded the Pitti Uomo tradeshow. In collections including (above, from left) Trussardi, Roberto Cavalli, and even a nearly-black Jil Sander collection, the return of cerulean shades is making for strong, bright knits and eye-grabbing tailored pieces. Elsewhere, aqua and navy are also competing for Pantone supremacy.
The Newer, Wider, Pant
As skinny pants have swelled into their own category, I predicted that wider trousers would reign for Spring/Summer 2012. Indeed they have, as designers have incorporated these voluminous cuts with suits (Emporio Armani), as safari-ready separates (Salvatore Ferragamo), and even as an updated track pant in Calvin Klein's athletic collection. There, the ankles had a level of elastic we haven't seen since middle school gym class.
The Older, Longer, Jacket
While the shorter blazers from previous seasons continue to reign supreme, they look especially sharp with this season's baggy pants.The longer jacket of decades past is having a smaller, resurgent moment. Designers like John Varvatos, Dolce & Gabbana and Corneliani have elevated this silhouette from its Miami Vice connotations, using relaxed fabrics and light-as-air construction for a soft, less- serious take on the summer jacket.
Join the Tribe
In a season full of texture, one motif that's taken hold includes ethnic touches and tribal details of no particular place, really, but on every item imaginable. Burberry (above, at left) used wood beads as pattern on t-shirts and sweaters, while their jackets and pants stood out with batik-like prints. These, too, could be seen at Mark McNairy's collection for Woolrich Woolen Mills (above, center). At Etro: pattern, embroidery and go-to-hell paisley pants conveyed a (slightly) more formal message, but in the same vein.
…and we all Shine On
Like that gorgeous ocean blue, I first spotted impeccable tailoring created from silk at Pitti Uomo. Now (along with Lurex, some leather, and various technical fabrics), many labels have chosen light-reflecting materials to provide a little extra (i.e. glitz) to their evening looks. One of the strongest examples is Gucci's gleaming black suit above. Meanwhile, At Prada, Canali, and other houses, designers used silk and synthetics to add saturated patterns and infuse collections with a boho-louche mood that's just right for the casual season. Rhinestones, too, if you've got balls.
Fashion Advice: Introduction
By Ashleigh of call-me-classy
Hi everyone! I'm Ashleigh, an Australian and aspiring fashionista living in China (check out my Life—China column for Femme Priorité). I've been on Tumblr for just over 6 months managing a high fashion and editorial blog. My newest project is working for Femme Priorité as your Fashion Advice columnist and I'm really excited to get started!
Ask me any fashion and beauty questions you have, and I'll respond as quickly as possible with a detailed answer. Pictures, links, and even videos will be included to give you a clear and helpful answer. I also may refer you to my polyvore and my lookbook for more visuals to help you out!
So ask away (: Can't wait to see what you come up with! 
Katy Perry Red Carpet Premiere: Part of Me 3D
By Nor Adleena of High-Profile-Bitch
Los Angeles
Katy Perry graced the pink carpet for the premiere of her docu-movie 'Katy Perry: Part of Me 3D' at the Grauman's Chinese Theatre in Hollywood, California.
The singer looked fabulous wearing a signature Dolce & Gabbana strapless dress with a full skirt and sweetheart neckline.
Her red velvet strapless dress was styled with matching Dolce & Gabbana pumps. This is new, because it's usually Katy's hair that matches her dress.
Sparkly Tacori statement jewels and a charming Judith Leiber 'Cake Slice' crystal minaudière accessorized her look.
Gorgeous bouncy curls, dark eye makeup, a rich red lip colour and some interesting nail art completed Katy's first premiere of this promo tour.
Katy also performed at the event. She delighted fans by making her entrance to the stage bursting out of a giant popcorn bag. Her appropriately themed dress included a film-reel bra and a red-and-white striped skirt with a popcorn accented hemline.
This is the Katy I know and love.
———————————————————————————————————
London 
Britain may not be her home anymore, but she showed that she still has love for the nation by wearing red, white and blue lashes, a Union Jack Solange Azagury-Partridge ring and a matching umbrella. Even with her quirky accessories, she opted for a ballerina-esque Marchesa Fall 2012 dress. The pretty white sleeveless dress featuring intricate gold embroidery detailing and a frothy tulle skirt and bustline was styled with a sleek bun. Her fitted dress is slightly different compared to the runway, as Katy's dress features a shorter tulle accent at the bust. Flawless makeup and a final ode to British brands via her Jimmy Choo 'Lauren' diamanté-and-suede strappy sandals and a polka-dot pedicure completed her look.
———————————————————————————————————
Sydney 
The theme so far for this promo tour has been sleek and sexy, saving the whacky ensembles for performances only. You can't get more sleek and sexy than a Versace fitted bustier dress. With dozens of gold bejewelled crucifixes – a nod to her Catholic beliefs, perhaps – covering her nude dress with a net overlay, she styled her look with silver Christian Louboutin 'Just Picks' ankle strap pumps. Like the Givenchy sandals, these pumps became popular very fast. Just in the last week I have seen them also worn by Emma Stone and Olivia Munn. A selection of silver jewels included a safety pin earring, kohl-rimmed eyes and a rose matte lip colour completed her fabulous look.
Life Advice: Facing Obstacles
By Jordan of justsoyouknowiloveyou.tumblr.com
The life we live is an obstacle in itself. We live day to day trying to figure out a way to jump the next hurdle that is placed in front of us. We may think that it is easier to avoid the numerous problems we are presented with, but in reality it better to face them head on, to take the most direct route and go right through these challenges.
Just a few days ago, one of my friends and I took a ride down to the local movie theater. When we got there we stood in line like every other person and purchased tickets to our movie. That day we chose to see Part of Me, the new Katy Perry movie. Like most of you may know, this movie is a documentary of her tour and the struggles she faces both in her music carrier and relationship. And after seeing it, I thought who could be a better example of someone who faced challenges. 
Throughout Katy's career she faced numerous obstacles and not once did she take the easy way out. She fought for herself and pushed through it all. And look where that has got her. She is rich and famous and she gets to do what she loves. I'm not saying that by fighting and trying to hardest to get through things you will start living some glamorous life. What I am saying is that once you gather the strength you need to get over something. You can be happy and find success in whatever it is you are trying to do. 
Kim the Killer - how her actions cause harm to numerous animals
by Tanika

I am an animal lover. I love their cute little faces their gorgeous fur and skin and the look in their adorable gleaming eyes. They should be allowed to live peacefully in their respective communities right? Right. But that is not what fashion icon and designer Kim Kardashian thinks. 
I would like to explain in detail the consequences to Kim's fascination of fur and animal skin. Or anyone who finds it a great fashion accessory for that matter.
Lets start with the way the animals are trapped. The traps that are set out don't only catch the animals they want. They also catch dogs and cats that they kill and dispose of because they do not need their fur. 1 out of 4 animals escape the traps by biting or chewing off their own leg or paw. Hardly any of them survive as they die by blood loss or gangrene. 
Once they are captured, they are made to live in HORRENDOUS conditions: in small cages with little to no food and hardly and water. Many animals die by starvation or thirst. 
The worst part is the killing of these precious lives. (Ok I may or may have not just started crying <.< ) The smaller animals are trapped in boxes and killed with exhaust fumes. The larger animals are killed in the most inhumane ways such as gassing, neck snapping, and a common one is by clamping their mouths and sticking a rod into their anus and electrocuting them. Yes this is absolutely nasty.
If they don't have time, the workers skin the animals ALIVE and they die a slow and torturous death.
A picture of the animals once their fur is removed:
Does Kim Kardashian know this? Yes. PETA has sent her numerous polite letters explaining the consequences to her actions. She STILL indulges her ridiculous taste. She owns a Birkin crocodile-skin bag worth $50,000 and python boots for $5,495 that she flew to another state to buy. Why do I pick on her? BECAUSE SHE IS A ROLE MODEL to soooo many girls and it is disgusting that she is not taking into account the lives of hundreds and thousands of animals she is ending. Because what she does, some girls copy. 
The Irony
Kim should be inspired by her sister who was a part of a PETA campaign against fur:
But instead, this is how she is portrayed by PETA:
Reblog this if you care. Also check out my animal dedicated blog where you can get tiny tips as to how you can help reduce animal cruelty.
Interview with model Jemma Baines
by Kate Nutting of prettydressesinthelaundry
I recently interviewed the lovely Jemma Baines, winner of the Girlfriend Rimmel Model Search 2010! Jemma is signed with Chic Model Management and Next Model Management and has featured in many catwalk shows wearing clothes from big name brands, such as Zimmerman, Romance was Born and Morrison. Since winning the modelling competition, Jemma has graced the pages of magazines such as Grazia, Russh and Harpers Bazaar. I don't know about you, but I am certainly head over heels for her! I recently chatted with Jemma about her modelling career.
KN: What inspired you to enter the Girlfriend Rimmel model search competition?
JB:  I was inspired by Abbey Lee Kershaw, the Melbourian beauty who had previously won the competition back in 2004. She is absolutely incredible and I admire her hardworking ethic and how far she gotten in the fashion industry. The Girlfriend model search launched her into the world of fashion publications and media and that I believe is what started her success as a supermodel, so I decided to give it a go.
KN: How would you describe your style? Who is your style icon?
JB: I describe my style as sassy and tailored. I love gossip girl inspired clothes and the feminine appeal they have. I like bows and intricate detail in stitching with bold colours and a bit pastel.
KN: What is your favourite item in your wardrobe at the moment?
JB: I have two favourite items haha, I am divided between them. I love my white earmuffs and my Miss Unkon shorts.
KN:  What has been your favourite photo shoot or editorial in your career so far?
JB: My favourite modelling experience thus far would have to be shooting for L'officiel Singapore in New Zealand. It was absolutely freezing and we were shooting in the mountains in a small town 
Glenorchy. I wore the latest, and I mean the latest spring 2012 clothes from Chanel, Valentino, Hermes etc I felt so lucky to be there and had to keep pinching myself to act professional because I just so excited. My favourite part was shooting along the glaciers and eating at all the local cafes.
KN: Do you have any advice for budding models or bloggers?
JB: I do have modelling advice, to all the girls that think they don't/do have potential, you should try as you never know what the market is looking for, you could be the next big thing.
KN: Number one beauty or fashion tip?
JB: Don't be rough around your eyes when removing or applying makeup, your skin is so fine and breakage can lead to dark circles or damage.
Jemma in Marie Claire, April 2012 (Chic Management)
Jemma in Marie Claire, April 2012 (Chic Management)
Jemma gracing the cover of L'Officel Singapore (Chic Management)
Life Around the World: Miami Beach
by Micaela of eclairs-for-models
Miami has been known for its endless, white sanded, and transparent watered beaches.  Women and men walk up and down the shore with their toned bodies and tan cheeks.  Fake or not, you are sure to see a few bare chests lying on the hot sand under the blaring sun while speaking another language.   Many of the people you see are locals that came down to Miami with their families from many offshore places like Europe, the Caribbean, and South America long ago. Even though the beaches here are lined with locals, you are sure to see a few Russian models or interesting celebrity once in a while.  
Valentina Zelyaeva spotted vacationing in Miami Beach credit to: http://weheartit.com/entry/25643860
The water surrounding this spectacular South Florida hot spot is one of its most breath-taking features.  The tide swells and touches softly against the smooth sand because the waves here never get higher than two feet. Sandbars are all over and easily accessible, so you can sit in the warm, yet cooling ocean for hours. For being known for such frenzied and thrilled nights, the Florida coast has this easy going and refreshing vibe going on.  Spending a lazy morning on the beach is one of the best ways to let go and regenerate yourself.   
Other than finding the perfect tanning spot and laying down your towel on shore, you can also try to renting an umbrella to protect you from the sun and a nice chair so you can lounge around all day.  For the more adrenaline seeking people renting jet skis or paragliding across the ocean is also a fun and popular activity you can partake in. Taking a surf class or a peaceful yoga lesson is also another way to get in touch with your sportier self. There are countless of opportunities to live out your life in Miami Beach, but sometimes just sunbathing near the soft whisper of the waves can top off any party.  
One of Miami's beaches! credit to:
http://www.placesaroundflorida.com/Miami_Beach_Florida/
Stand up paddle surfing. (http://www.sobesurf.com/lessons-stand-up-paddle-miami.php)
Life Advice: So Long, Farewell, Wimbleton
Life Advice by Reweti Kohere of mr-reweti
For two weeks, I indulged in quality tennis, midnight-onwards coverage and the business-end nerves. Yes, the 3 a.m. bed times took their toll on my sleeping pattern but I could not have cared less. Wimbledon is my favourite Grand Slam; there's something about that grass court which outweighs those afternoon Nanna-naps. 
Grass court, clay court, hard court – tennis is a multi-faceted sport. It's physical, mental, and at times emotional. It entertains us; it informs us; and it reflects our lives. Let's face it: life can be a bitch sometimes. You've drawn Roger Federer, arguably the greatest tennis player of all time, in the first round. You're ranked 100 in the world, and have never progressed past the first round. He's expected to roll over you; a quick and painless straight sets defeat. As I said, life can be a bitch sometimes.
It's game day. You versus the 'Fed Express'. He wins the first set 6-0. He wins the second set 6-0. Come the third and, potentially, final set, you're love-40 (points) down, facing three break points on your serve, already three games behind. If despair had a sound, then it would be heard right about now.
No light at the end of the tunnel. No victory in sight. What do you do?
Love-40, facing three break points. You take in a small breath to steady your nerves. You strategise: how can I halt his momentum? You look at Federer. Then glance at the mark you are aiming for. You bounce the fluorescent yellow ball a couple of times. You draw your racket back, throw the ball skywards and serve. The ball hits the mark and Federer is forced to return the ball short. It's an opportunity. With all your power and precision, you swing your racket: forehand, cross-court winner. You've capitalised.
15-40.
30-40.
40-all: deuce. You win the next point: advantage, you. You serve, and he doesn't even touch the ball. You're on the board.  Three games to one soon becomes 3-all, third set. His momentum has halted. For now. You each trade service holds. Fed then leads 6-5 in the third set. You need to hold to force a tie-breaker. Point for point.  Deuce. Advantage, him. He faults on his first serve. Second serve – service motion – service ace. He holds. Third set tie-breaker. First to seven takes the set. 
Tenacity, courage, and determination have all gotten you to this point. You do not want to give up now. You trade blows: long base-line rallies; fast at-the-net flourishes; some devious drop shots; and lofting lobs. Neither player gives an inch. 6-5, Federer leads. Match point on your service. You fault. Second serve – service motion – double fault. Federer wins. Game, set, and match.
Life can be a bitch sometimes. But she can be a bitch who helps. She'll tell you to pick yourself up, learn from your mistake, and do whatever it takes to not repeat a double fault on match point.
Overcome your obstacles - that's what she'll teach you.